About us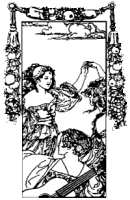 Società di Danza&nbsp
is a cultural society directed and funded by Fabio Mòllica in Bologna in 1991. It performs historical research on Nineteenth Century and Historical dances.
The society aims at reconstructing a dance system belonging to the European tradition. The dances are: quadrilles, country dances, waltzes, polkas and mazurkas.
We aim at reasearching the artistic technique that in the Nineteenth Century made these dances especially important for the dancing masters and not only mass enjoyment.
The
Società di Danza&nbsp
is an affiliated group of the Royal Scottish Country Dance Society.
From October 2007 la Società di Danza is a Federation of Circoli, groups and individuals that agree with the Manifesto, the System and the Educational Material.
Since 1991 Società di Danza achieved the following:
Courses
Gran Balls, in Nineteenth century costumes in historic squares and buildings in Italian and European towns.
Summer School
Easter School
Seminars of Historical Dance (from 1994)
Training school for teachers in 19th century social dance (from 1993)
International schools of 19th century dance
Gran Ballo dell'Unione Europea
International congress
Publication of books on dance
Cinema
A librarian fund created in the library of the Dipartimento di Musica e Spettacolo dell' Università degli Studi di Bologna, with documents and materials coming from different countries on social dances in the Nineteenth Century.
Events and projects in collaboration with Universities, Museums, Cultural Institutions and local Administrations in various Italian cities.
The Modena group of the Society of Dance has been running since 1991.